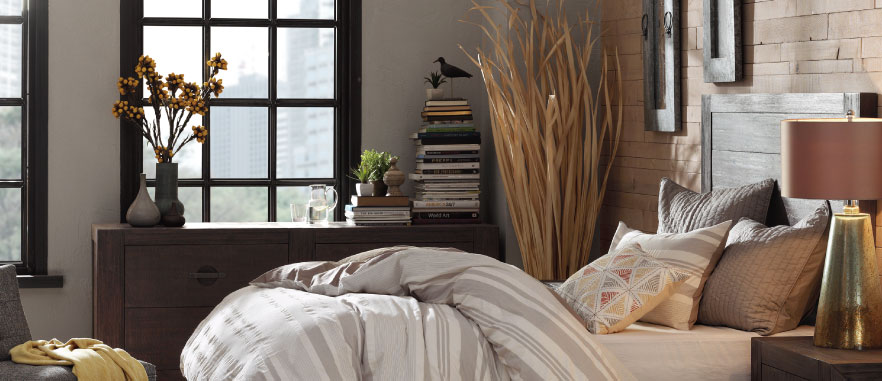 We always stand behind the quality of our products and we want you to be happy with your purchase from instaLinenSource.com. If you are not satisfied with your purchase for any reason, you may ship the new and unused product(s) back to us within 30 days of our original ship date for a full refund of your purchase price, less shipping fees*. To be eligible for a refund, products must be returned in their original condition with their original packaging intact. Returns will be refunded to the original method of payment. Once a credit is issued, it takes 5-7 business days to see it reflected on your credit card statement. Please note return shipping charges are your responsibility and are non-refundable.
To initiate a return you must have a Return Authorization Number which can be received by initiating your return online via your instaLinenSource Account. To start the return, either click the "Request Return" link above or go to your account page and click "Request Return" from your order.
Please be sure to return the original packing slip with your order and select the appropriate reason for the return. Since we use multiple return centers based on product category, please use return item/items to the address in the upper right hand corner of your packing slip. If you need assistance with a return, you can contact us by email at info@instalinensource.com or by phone, toll-free, at 1-888-879-8790 (M-F 6:00am – 4:30pm PST).
*Clearance items are final sales and cannot be returned.
Exchanges
We do not do exchanges. Our reason is simple: Our products are in demand and if you send back the item you want to exchange, there is no guarantee we will have the new item you want in stock at that time. The best thing to do is to place a new order for the style or color you want immediately and then return your original order. For further information on our returns policy, please visit our FAQ page.
Furniture Returns
Furniture returns are handled in the same manner as any of our other products. To help reduce your costs in returning items we recommend contacting our customer service department to address any issues with your order. Please be sure to send your furniture back, unassembled, in the original packaging. Note that the return shipping is at your expense.
Defective Merchandise/Incomplete Order
If there is a defect in your product or you are missing any part of your order, please contact us within 14 days of receipt. If you have not received your order within a timely manner, you must notify us within 14 days of expected receipt. You can contact Customer Service directly at 1-888-879-8790 or by email at info@instalinensource.com.